In food service and restaurant environments, it is common to have more than one area in which food orders are prepared, each with their own printer for Prepare Slips. Orders may have their prepare slips routed to different printers for a variety of reasons:
Certain items are prepared in a particular area;
The prepare area depends on the

Workstation

at which the order was made;
The prepare area depends on where the customer is seated.
This routing also might not be fixed. Some prepare areas may only be used during busy times, or a printer may be offline.
Prepare Slips for items can be routed to printers in the Service Areas configured in the following places:
Item

maintenance Default Prepare Area
Item maintenance Sold by Workstation Prepare Area

Workstation

page Redirect prepare area

Service Area

maintenance Redirect Area

Printer

maintenance Redirect Printer.
Note: If printer routing is configured in multiple places, this list indicates the priority from lowest to highest.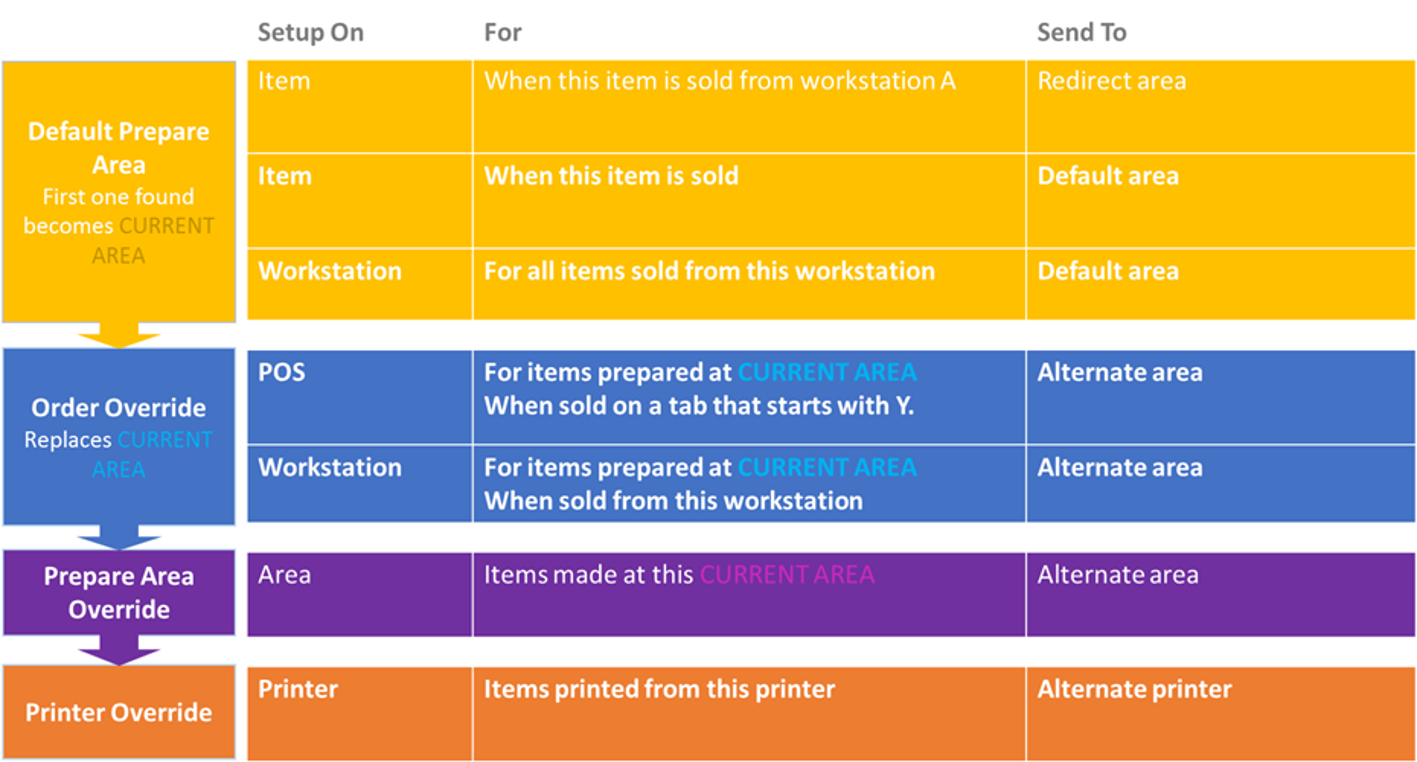 ---
See also: